LED controller often be used in our daily life,LED light controller puts you in full command of your lighting displays, allowing you to alter the mood and ambience in homes, restaurants,bars, and other indoor venues.Our LED controllers are compatible with single color LED tape, CCT LED tape, RGB LED tape and more.
For normal LED controller installation, user need to prepare DC12/24V power supply firstly, the rest tools like screwdriver,adhesive tape or more.

We need to connect LED controller input into DC12-24V power supply, this is very simple since user can buy power supply from market easily.For output side, we usually need to wire LED tapes, there various LED tapes on the market.Screwing out and wire LED tapes into each port on the controller, it's not so easy if you are not experts or familiar with electrical products.Wrong installation can demand LED tapes or controllers. Is there any improved controller? The answer is "Yes"
MiBoxer focus on smart LED control solution over 10 years, specialized in smart LED controllers. We have portable and free screwing controller like following picture.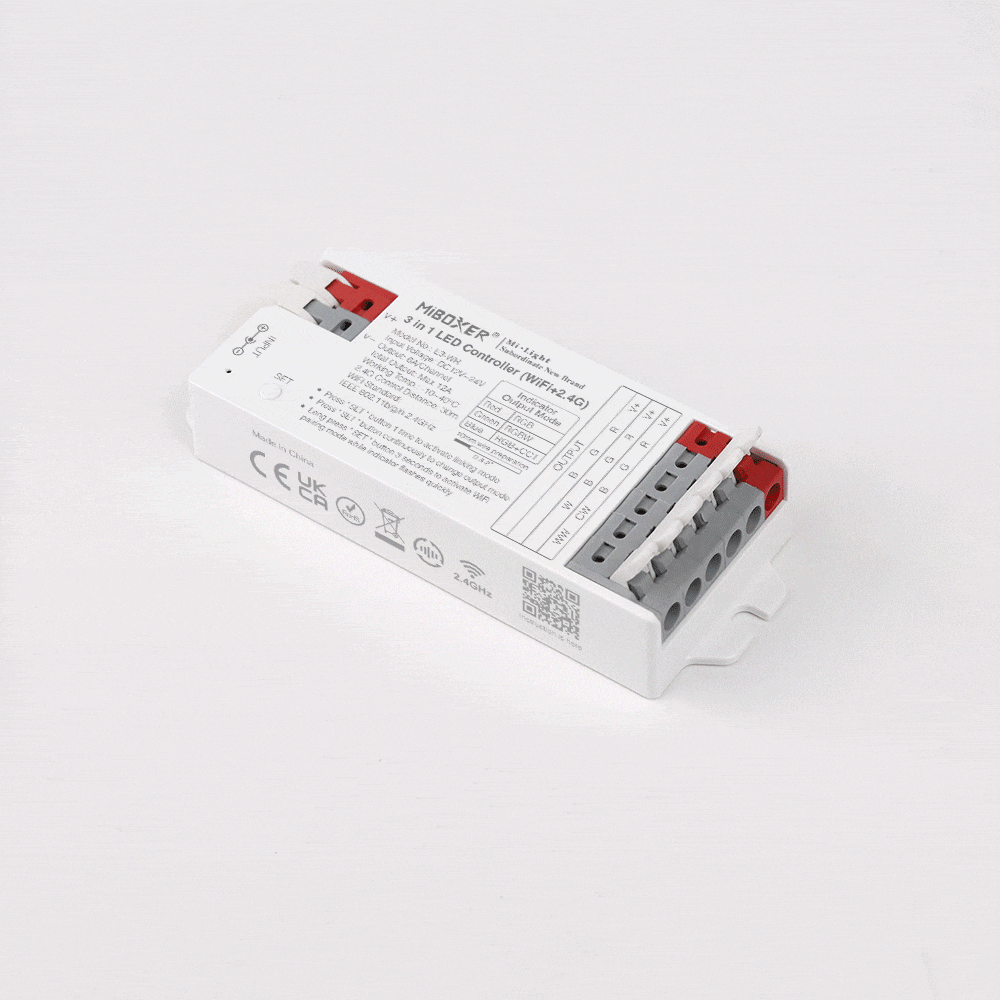 Above controller don't need any tools while wiring it. It's very convenient for those user who are not familiar with electrical products, also can save installation cost. For more information, you can contact with MiBoxer team, rich product line may meet your requirements.